Spa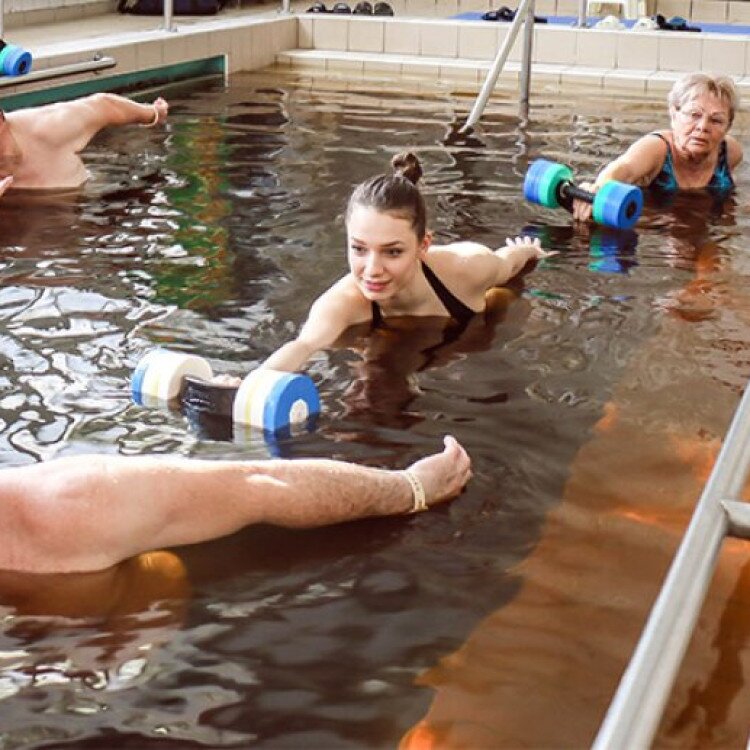 The Gyula Castle Spa is one of the main attractions of Gyula. It boasts 5,500 m2 of water surface and a total of 23 pools. The 72 oC (alkaline- hydrocarbonate-chloride) thermal water, which springs up from a depth of 2005 metres, is particularly effective for alleviating degenerative disorders, and some chronic neurological, inflammatory and gynaecological problems.
Other healthcare workers claim that these baths also provide effective rehabilitation after accidents and surgeries.
The spa, which operates throughout the year, offers mud baths, galvanotherapy, electrotherapy, carbonic baths, weight baths, underwater jet massage, medical massage, physical therapy, and aquatherapy, under the supervision of healthcare professionals.


Lido pools
The Children's Paradise is a blessing for families with young children. Slides, water cannons, water sprinklers and other fun features guarantee a good time for the little ones. It can accommodate up to 300 children at a time.
Next to the children's pools there is a family-friendly playground with a solid rubber flooring and a variety of swings, including a nest swing; a cradle swing set; a giant rope swing; and a trampoline.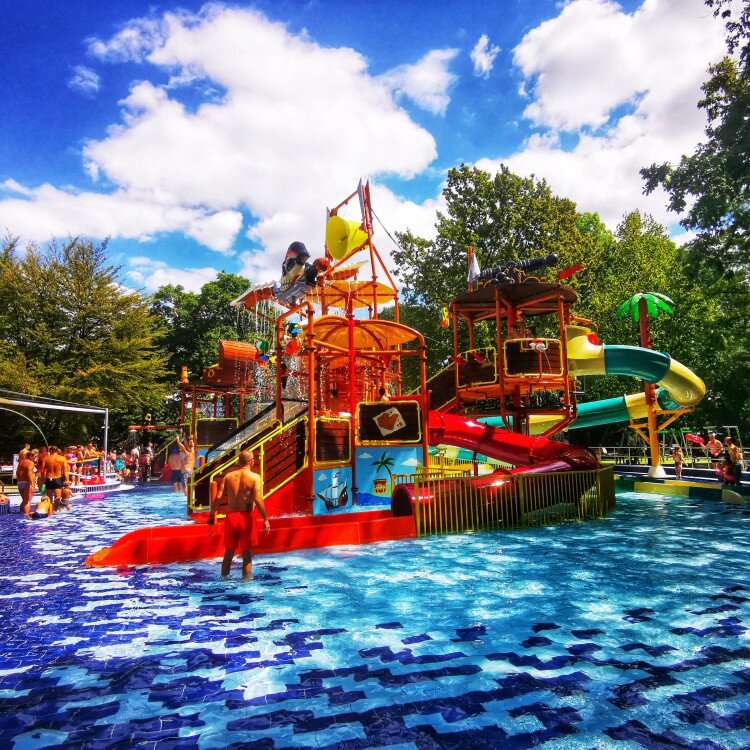 AquaPalace
AquaPalace, an indoor pool complex. It has been operating since 2013 and is open all year round. AquaPalace is a good choice for those seeking an adrenaline rush, as well as for those who visit the spa for adventure and are not afraid of slides or diving pools.
The facility covers an area of more than 6000 square metres and has countless pool features, including a variety of slides; a 3.5 metre diving pool; fountain bubblers; waterfalls; an illuminated water slide tunnel; and a lazy river ride.
Children will also be able to relax and enjoy their visit, as there are separate play areas for families with children of all ages: there are both children and baby pools. While the children splash around or test their courage on the "deep-water trampoline," adults can relax in the water bar or enjoy the new sauna world. The baby-momma corner is a tranquil area where the little ones who need care and relaxation can retreat from the busier sections.


Castello Saunapark
Sauna 'baths' are actually alternating baths. First, one spends a short time in the dry hot air of the sauna cabin. This is then followed by a cooling down period, either in the open air or in the cold water.
The "sauna sessions," which involve large temperature fluctuations, help to detoxify the body internally and improve the cardiovascular system. It is also known to have a mood-boosting effect.
The Castello Sauna Park of the Gyula Castle Baths offers three outdoor saunas.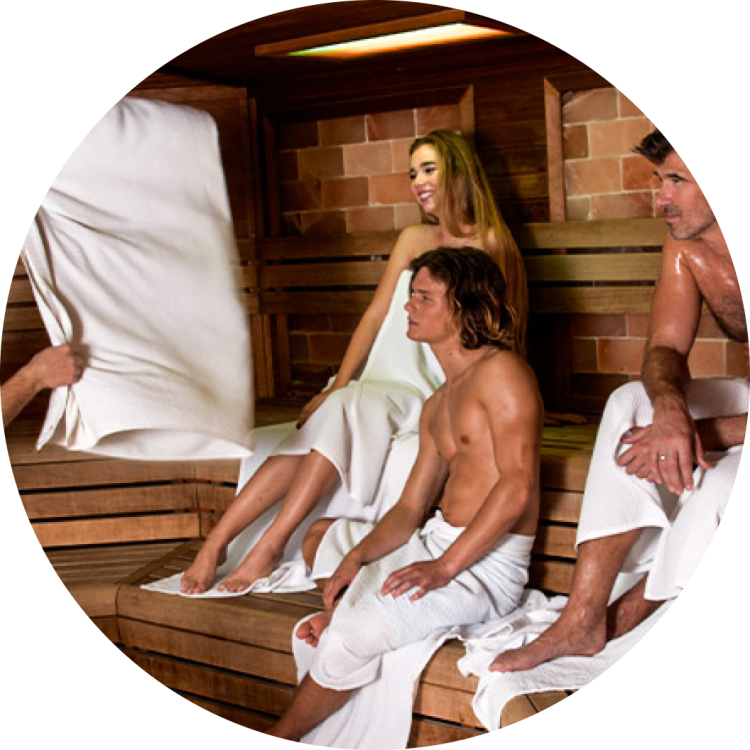 Swimming pool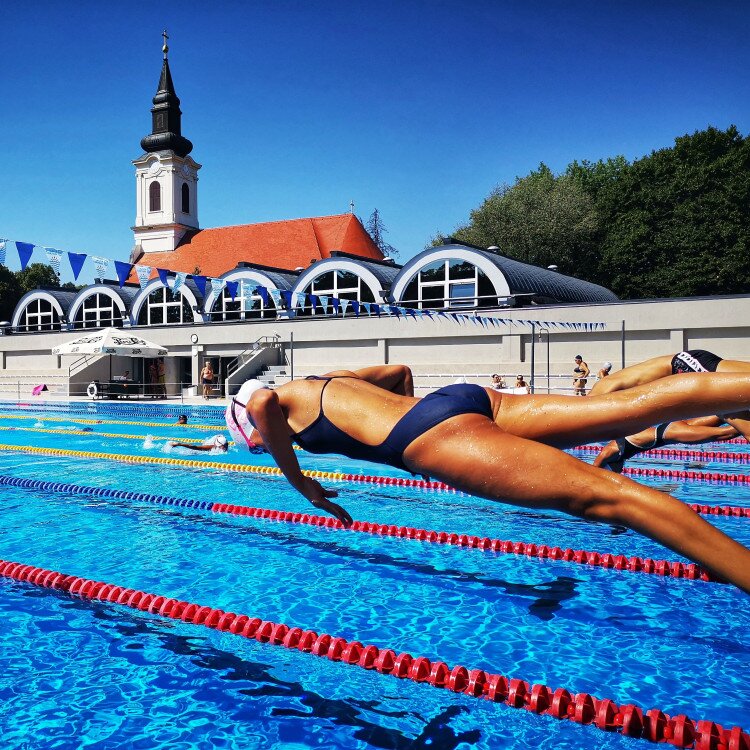 The 50-metre competition pool is suitable for swimming competitions, water polo matches and other activities throughout the year. The pool is popular with sports enthusiasts due to its excellent water quality, controlled temperature and separate lane designations.
The adjacent area is suitable for sunbathing since lounging chairs are provided, and the seating area is ideal to watch swimming competitions and cheer. The pool is covered with a tent for the autumn and winter season. This will provide the right water and air conditions for aquatic sports events and swimming during the cold months.