A resort town
Whether you want to recharge your batteries or simply relax, Gyula is the right place to visit. What do you feel like doing? You don't have to go far to enjoy the tranquility of the floodplain forests or the silence of the endless plains. The Póstelek Park Forest, as well as Szanazug, a popular destination for lovers of beach sports at the confluence of The Körös Rivers are easily accessible on bike lanes. Városerdő, another summer resort and riverside beach along the Black Körös River is also easily reachable by bike or car. Within the city limits, the Old White Körös River that is a 'green passageway' running through the city centre, offers a serene, natural experience, and boating in the river provides a unique perspective of the beauty of Gyula. Tourists can cherish the heritage of Erkel Ferenc, the Almásy and Wenckheim families, as well as the natural wonders of the Körös Valley region. Historic buildings, streets shaded by beautiful trees, parks, fresh air and warm hospitality await you in Gyula.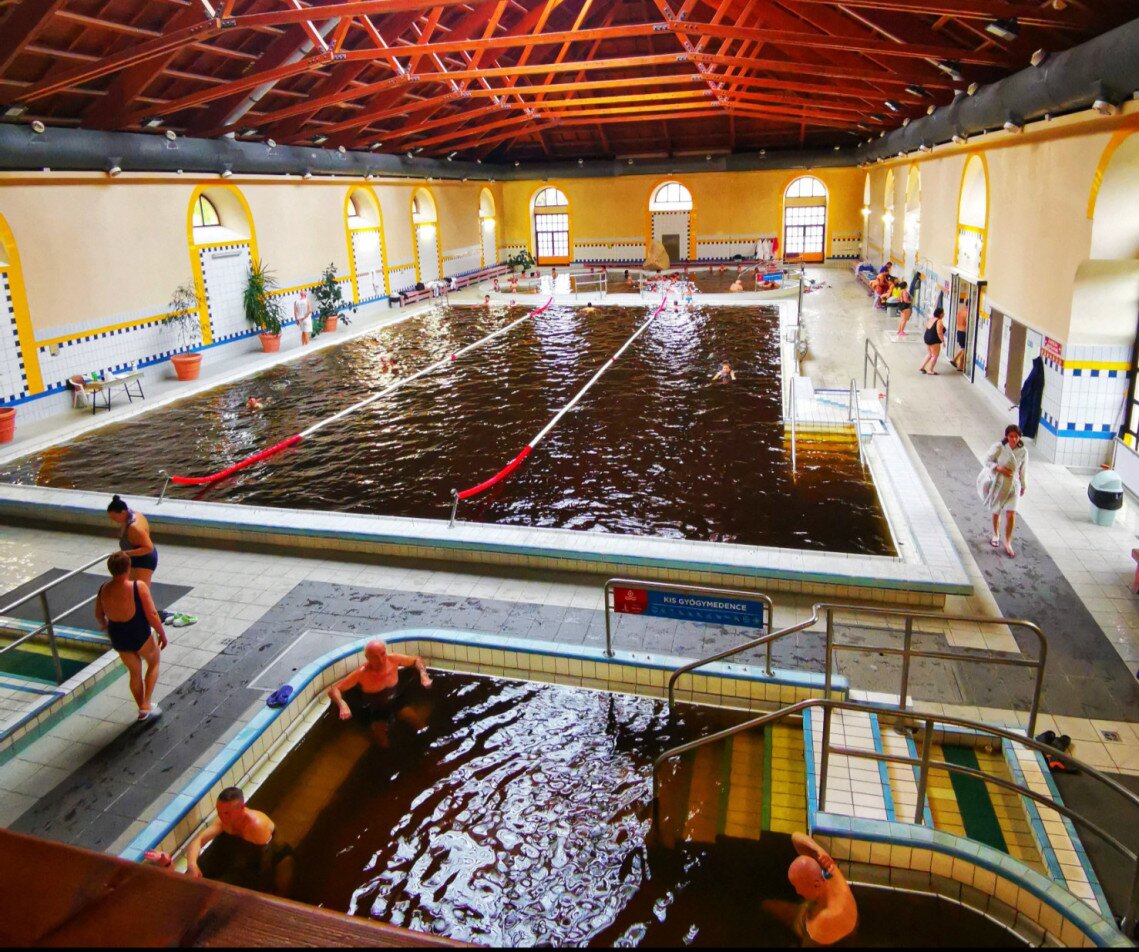 Spa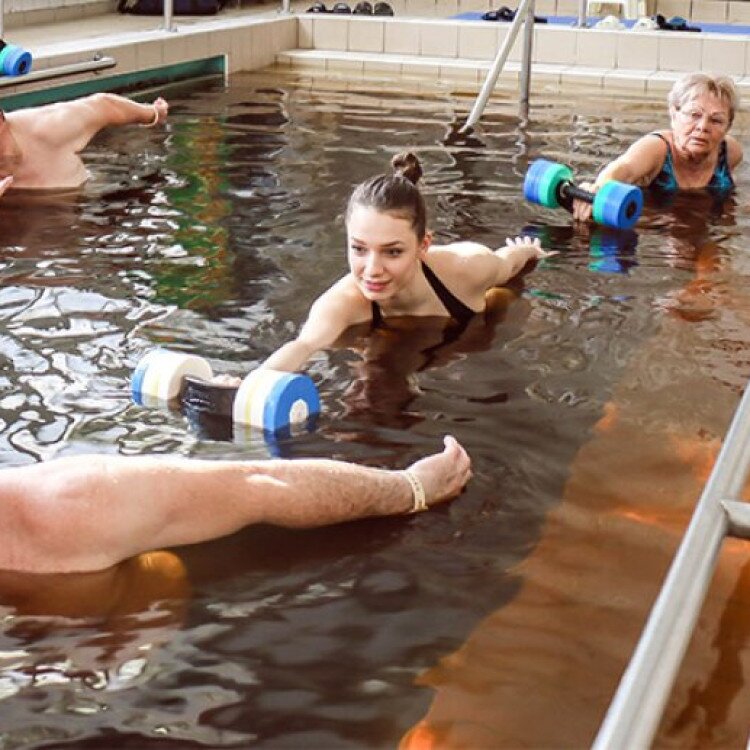 The Gyula Castle Spa is one of the main attractions of Gyula. It boasts 5,500 m2 of water surface and a total of 23 pools. The 72 oC (alkaline- hydrocarbonate-chloride) thermal water, which springs up from a depth of 2005 metres, is particularly effective for alleviating degenerative disorders, and some chronic neurological, inflammatory and gynaecological problems.
Other healthcare workers claim that these baths also provide effective rehabilitation after accidents and surgeries.
The spa, which operates throughout the year, offers mud baths, galvanotherapy, electrotherapy, carbonic baths, weight baths, underwater jet massage, medical massage, physical therapy, and aquatherapy, under the supervision of healthcare professionals.

Contra-indications to the use of spa treatments

For some diseases or medical conditions, treatments may adversely affect the patient's health. The most common of these are: severe heart disease; untreated hypertension; acute, febrile, infectious diseases; malignant tumours; severe liver and kidney disease; nervous system disorders; epilepsy; inflammatory skin diseases; faecal and urinary disorders; and alcoholism.
Technical information
A medical consultation is required before treatment. However, these services do not require a doctor's referral. An appointment to see Dr. Ágnes Zahorán, rheumatologist should be scheduled in advance at: +36 66 561 364 (except for spa baths).
Patients who have been prescribed treatment at home can contact reception directly at: +36 66 561 350. You can ask the reception staff about any special equipment or clothing you might need.
You will need a social security card, identity card, address card and the results of previous, relevant medical tests.
Those with limited mobility may bring an escort -by arrangement.
Check opening hours of the spa.
Health facilities
Major health facilities and healthcare providers in Gyula:
BMKK Pándy Kálmán Member Hospital
Pándy Kálmán Member Hospital of the Békés County Central Hospital provides medical and health care services.
A doctor's referral and scheduling an appointment in advance is required. No appointment is necessary if you are in need of acute care.
Contact: +36 66 526 526
Address: 5700 Gyula, Semmelweis street 1.
Sanitas Diagnostic and Rehabilitative Centre
Sanitas is committed to offering patients an appointment in the shortest possible time, has a friendly customer service and a high standard of professionalism. They provide a wide range of tests and are equipped with up-to-date technology. Its services include IV therapy, laboratory and standard diagnostic care, specialist appointments, physical therapy and rehabilitative services.
List of specialists, their contact details and appointments can be found here.
Patients should contact the clinic to arrange an appointment.
Contact: +36 66 998 411; info@sanitaskozpont.hu
Address: 5700 Gyula Külterület 0662/26 (Bicere street)
Opening hours: Mon-Thu: 08:00-20.00, Fri: 7:00-19:00
Sybilla Private Clinic and Hearing Aid Studio
A private clinic offering high-quality health care services with a strong emphasis on prevention. They specialise in otolaryngology, audiology, pulmonology, occupational health, dermatology and gynaecology.
Patients should contact the clinic to arrange an appointment.
Contact: +36 66 361 361; +36 30 984 1422; sybilla@sybillarendelo.hu
Address: 5700 Gyula, Béke sgt. 42.
Opening hours: Mon-Thu: 10:00-17:00, Fri: 10:00-14:00
Prima Protetika Medical Supply Shop
Prima Protetika medical supply shop is in Semmelweis Street, near the entrance of the Pándy Kálmán Hospital of the Békés County Central Hospital. Its products include dietary supplements, orhotics, orthopedic shoes and slippers, blood pressure monitors and a broad selection of diagnostic devices and rehabilitative equipment.
Contact: +36 20 938 8720
Address: 5700 Gyula, Semmelweis street 4.
Opening hours: Mon-Fri: 8.00-16.00
Czeglédi Optical Store
Private practice of Dr. Evica Gurzó, ophthalmologist for children and adults. Services include the making and fixing of prescription eyeglasses, contact lens fitting and a line of eyecare products.
Clients should schedule an appointment in advance.
Contact: +36 66 463 498
Address: 5700 Gyula, Semmelweis street 26.
Entped private practice
Private practice of Dr. Tamás Jobbágy, who treats patients with otorhinolaryngological, audiological, and otoneurological (e.g., dizziness) complaints.
An appointment is required.
Contact: +36 70 881 1925; rendelo.entped@gmail.com
Address: 5700 Gyula Kossuth street 6/1.
Komódi Judit - Reiki - Magna Balance
Judit Komódi, a local resident, is a strong advocate of natural health methods. She is the inventor, manufacturer and distributor of the Magna Balance® magnetic muscle relaxer and massager device. She is a magnetotherapy practitioner, foot and body masseuse, Reiki master/teacher and TheataHealing® consultant. For more information.
An appointment needs to be scheduled.
Contact: +36 30 215 6476; magna.balance523@gmail.com
Address: D-Hotel, 5700 Gyula, Dózsa György street 4-6.
Coronella Medical Centre
Coronella Medical Centre provides both GP services and private practices.
Information about the doctors in the clinic can be found here.
It is home to the Gyulai Endomedix Diagnostic Centre, where one can obtain a wide range of gastroenterology services.
There is a pharmacy located in the Medical Centre, as well.
Appointments are required for the medical offices but not for the pharmacy.
Contact: +36 66 362 606
Address: 5700 Gyula, Nürnbergi street 1/B


Private medical practices do not require a doctor's referral or special equipment. No contraindications.

Experience and programme offer
Throughout the last decade, the city of Gyula has strived to become a year-round tourist destination. Investments in tourism include the addition or renovation of tourist attractions. These include the AquaPalota, the 'family adventure pool' of the Castle Baths, the renovation of the Amásy Castle, and the addition of a 'children's leisure centre.' Although the major service components of the spa may vary from season to season, our joint efforts are to make most of our services available to visitors throughout the year.

Our guests are kept up to date on the opening hours of attractions and the availability of the various services offered.
We provide exceptional opportunities for active recreation because we believe that the three pillars of Gyula's tourism are physical activity, health, and culture. There are no long distances in Gyula. The spa is within walking distance from the city centre. The Élővíz Canal, the boating pond by the Castle and several parks are great places for a leisurely walk.
We have collected everything you need to know about programmes and sights to see. These places can be explored on foot, on two wheels (e.g., bicycles) on horseback or by boat.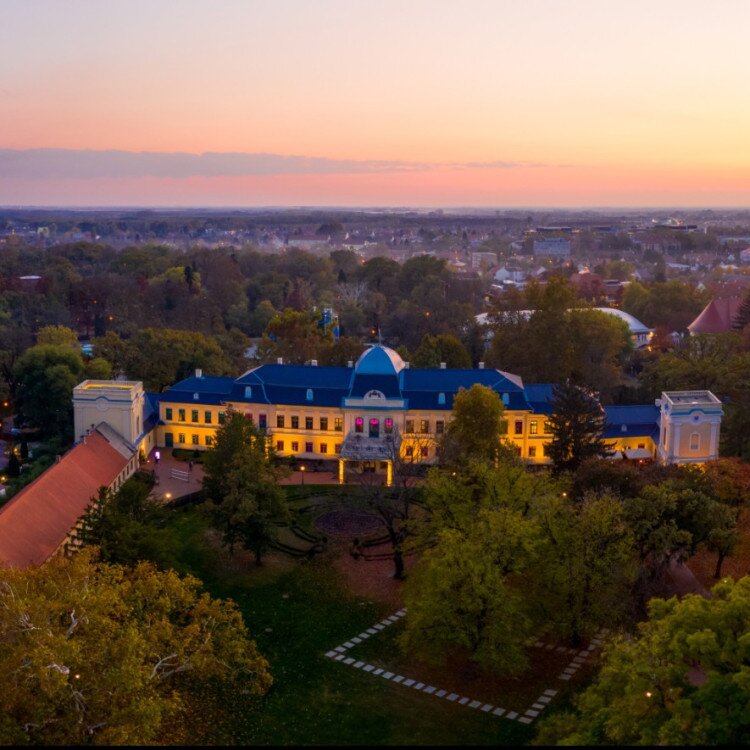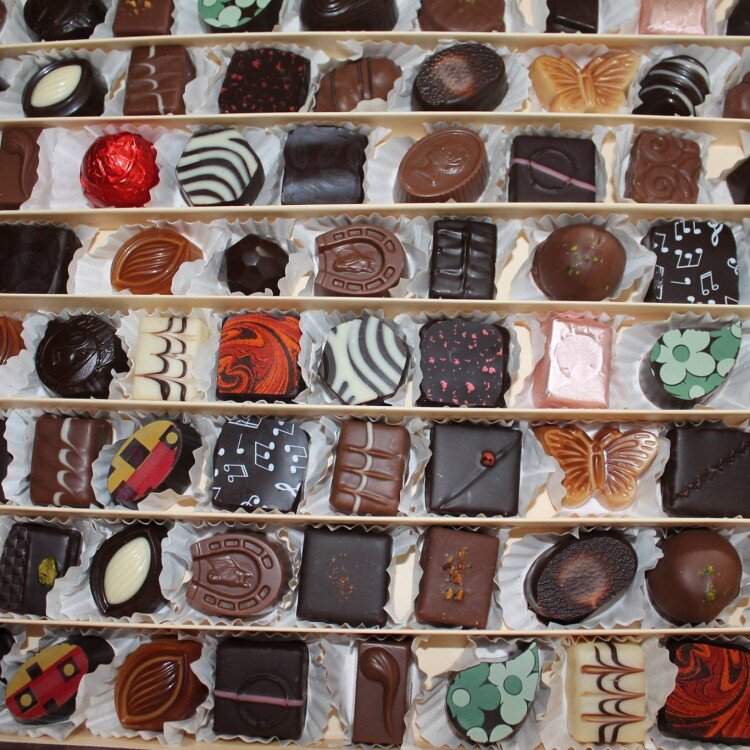 Gyula is a multi-religious and multi-ethnic community boasting a rich heritage. We are proud of our cultural traditions, excellent local cuisine and traditional products. Gyula sausages are world famous due to their centuries-old tradition and the expertise they are made with. The Gyula Pálinka Manufactory, which continues the 300-year-old tradition of local brandy-making, and the Cadeau Bonbon Manufactory, which makes wonderful sweets, have won a number of national and international awards.

In addition, Gyula, the historic spa town, offers a wide range of restaurants, cafés, pastry shops and bars.Over the past years, our restaurants have become increasingly aware of the necessity to provide dishes for people who follow a vegetarian or vegan diet, and for those that need diabetic products, gluten, and lactose-free foods and dishes.
Here you can find everything to please the eyes and palate.
Whether you are looking for accommodation in the immediate vicinity of the Castle Baths or in the historic part of the city, Gyula has the place for you. We offer a wide range of accommodation: from family apartments to four-star wellness hotels. Click here to see the full list of lodging places and book your favourite with just a few clicks!

Useful information
During your holiday in Gyula you may need all kinds of information. The staff at the Tourinform office will be glad to help you find information about the city's attractions and activities, as well as offer guidance and assistance. The office, which is located at 7 Kossuth Lajos Street, also has a children's play area, a water dispenser, free WiFi, luggage storage and a telephone charging station. If you need transportation assistance (taxi or public transport), medical care, help locating a pharmacy, or general public information, you'll get the answers here.
Two major developments are currently underway at our town.
The services and capacity expansion of the Gyula Castle Baths will be implemented in several steps. The renovation and expansion of the main building is expected to make Gyula's off-season offers more exciting. A modern reception area, waiting room, and clean patient pathways will be created. The latter will have 14 massage booths for patients and barrier-free access. A state-of-the-art 80 m2 relaxation beauty massage salon, separated by a glass wall, will be created. It will have a unique interior design, accommodate up to 6 guests at a time, and will be available to accomodate couples' massages. The coed locker room will be extended to 370 changing rooms and will have new toilet blocks. A fast-food (e,g,, pizza, pasta) show kitchen and associated service areas will be built. It will have special kitchen technology equipment. The kitchen will be easily accessible from the main building.
The renovated and extended section of the building is expected to be open to guests in April of next year. As part of the service and capacity expansion project, the complete interior renovation of the swimming pool, which used to be a riding hall, will begin soon.
The renovation of two iconic buildings, the Ladics House and the Hundred-Year-Old Confectionery, is currently underway. The aim is to renovate and remodel the two listed properties so that they will become a must-see tourist destination for all visitors to Gyula. The work on both sites is expected to be completed by December 31, 2023.
Here is a map to help you find your way.